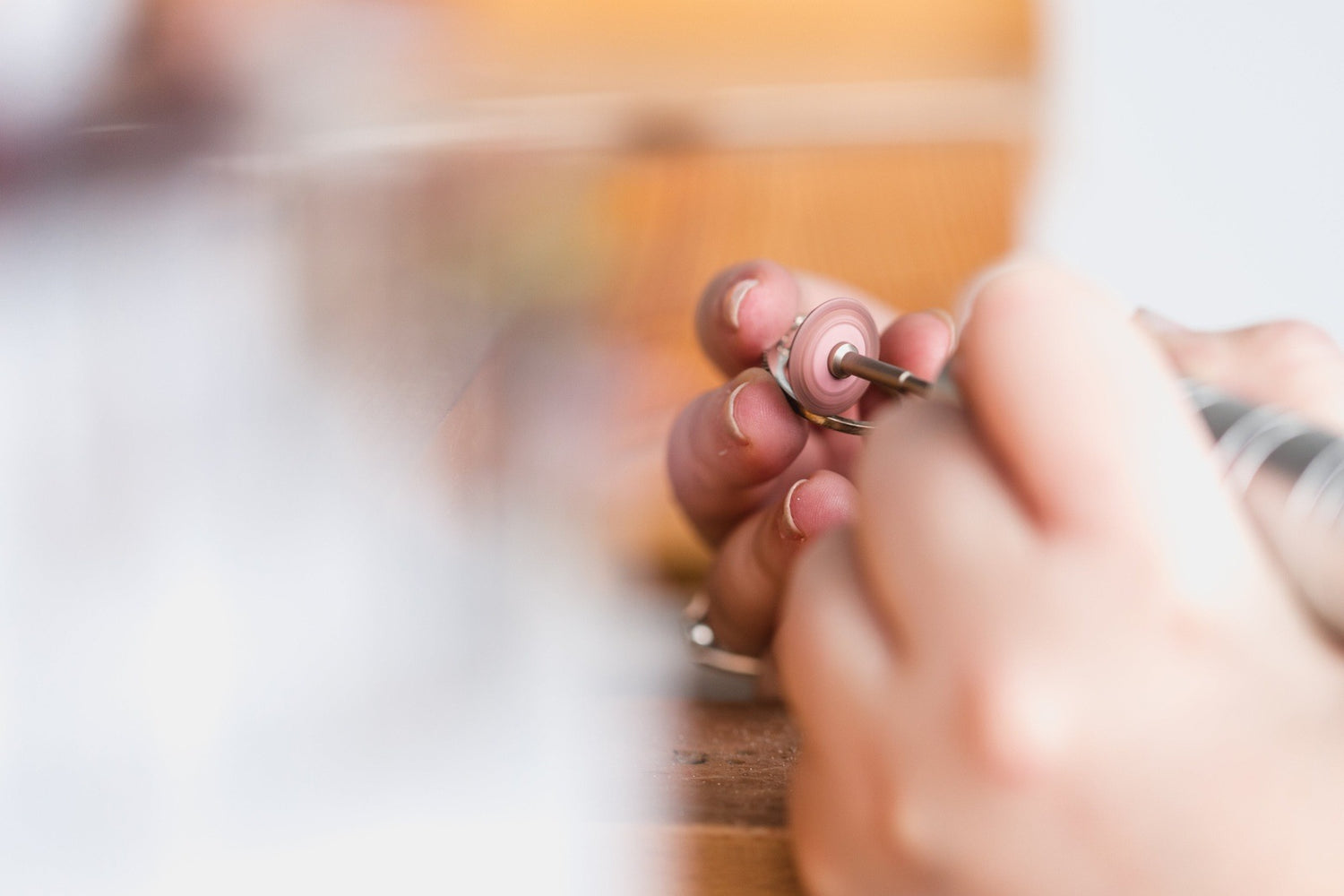 The timeless Greek becomes modern.
Le premier online concept store grec de France qui représente des artistes / artisans Grecs. 
Notre marque est basée dans le sud de France. Son ambition : Condenser toute la richesse de la culture grecque sous la forme de bijoux, d'accessoires et de pièces de designer.

Animés par cette volonté, la créatrice de la Maison vous propose, une sélection de pièces intemporelles, minimalistes et élégantes fabriqués en Grèce avec ♥️ !
DÉCOUVREZ NOS BIJOUX
La création de nos bijoux
L'inspiration

Plusieurs fois par an, la créatrice de la Greka, voyage en Grèce, son pays de naissance.

A la recherche des artisans et avec un seul objectif en tête : vous concocter des bijoux tendances au rendu intemporel, fruit de la tradition antique et du savoir-faire des artisans contemporains.

Pour cela, nous nous basons sur des modèles dont le design rappelle les trésors de la Grèce antique , auquels sont ajoutés des détails résolument mordernes, de sorte à ce que vous puissiez facilement les porter, même associés à vos looks les plus actuels.

Les ateliers

Nos artisans se trouvent partout en Grèce mais la plupart dans les "sokakia" (souk) d' Athènes.

La Maison mobilise leur savoir-faire afin d'insuffler la vie à notre ispiration.

Vous tiendrez dans votre main, à votre doigt, autour de votre cou, une pièce unique, créés par des techniques ancestrales.

Dans un premier temps, vous trouverez des bijoux en argent 92, en laiton et en acier inoxydable, avec ou sans dorure 18-24K.

Les matières premières sont de haute qualité et minutieusement choisies afin d'assurer l'éclat pour une plus longue durée.

La touche finale

À l' étape finale de la production, vos bijoux et vous êtes sur le point de vous rencontrer!

Pour l'occasion, nous les glissons dans une petite pochette / écrin destinés à les protéger, eux-mêmes soigneusement fabriqués à la main en Grèce.

Notre emballage est entièrement fait en matériaux recyclables, recyclés et réutilisables.

Par la suite, la collection sera enrichie par des accessoires, des trésors de mode et de décoration. 

Le point commun à tout cela : l'amour, le meraki(*), la fabrication artisanale et leurs origines : la Grèce ! 
*Μεράκι en grec (Meraki)
Pratiquer quelque chose avec "
meraki",
 c'est s'investir complètement - corps et âme dans une œuvre, y laisser un peu de soi...
La suite de l'histoire...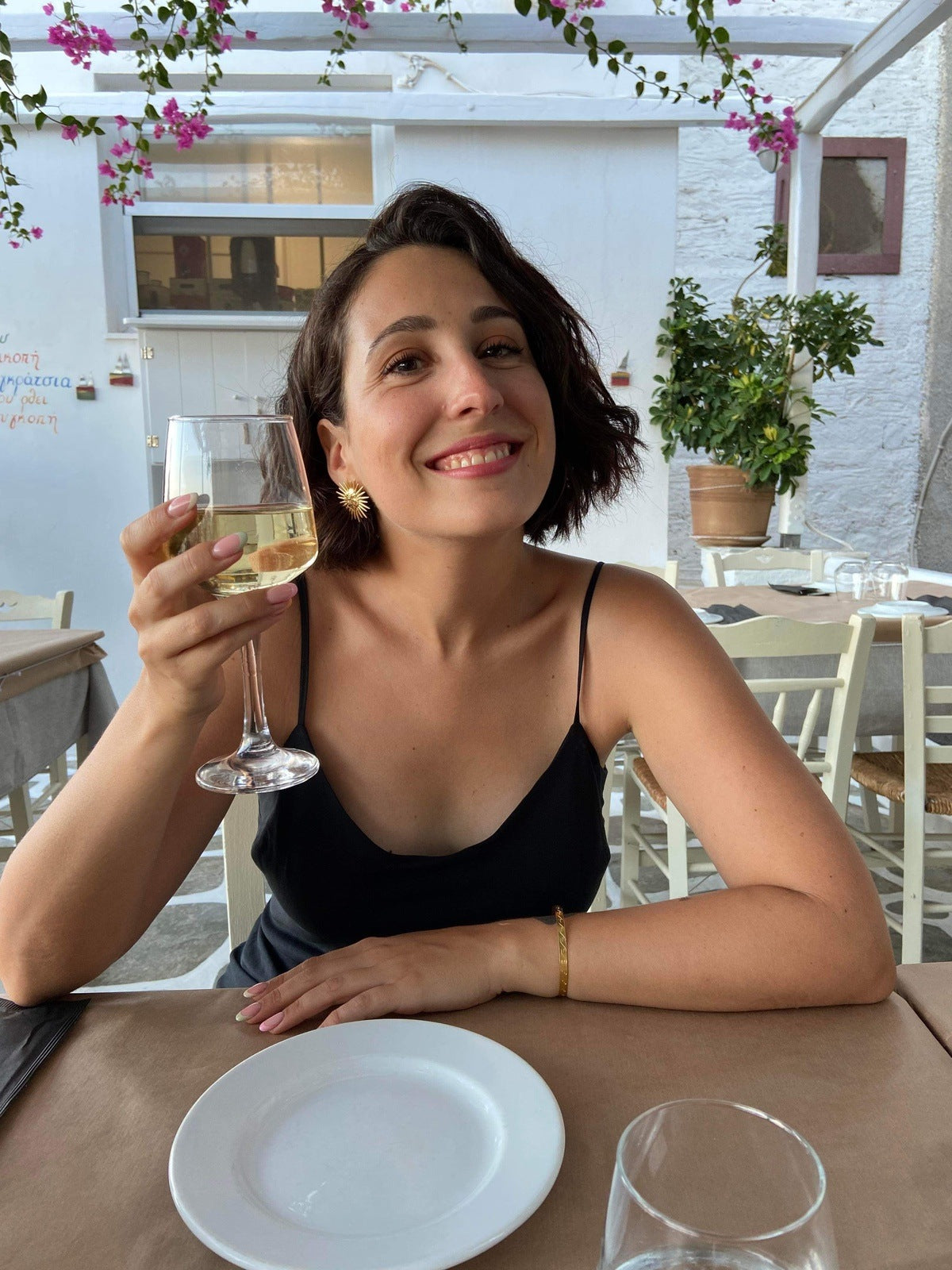 La vraie Greka
Je vais vous faire découvrir la Greka… et ma culture par la même occasion ! 
Je suis Athénienne - donc ni spartiate ni très laconique - arrivée en France il y a 5 ans avec dans mes valises quelques bijoux familiaux.
Mon grand-père paternel était collectionneur de pièces de monnaie grecques et mon père adorait les faire monter par des artisans. 
 Diplômée en histoire de l'art, je m'oriente d'abord dans le marketing et la communication.
Quelques années plus tard, je saute le pas pour suivre mon rêve : La Greka.
lagreka_official
Find us every day on Instagram to embark on the adventure with us.
Not part of our beautiful community yet?
Don't wait any longer!