The person behind the brand: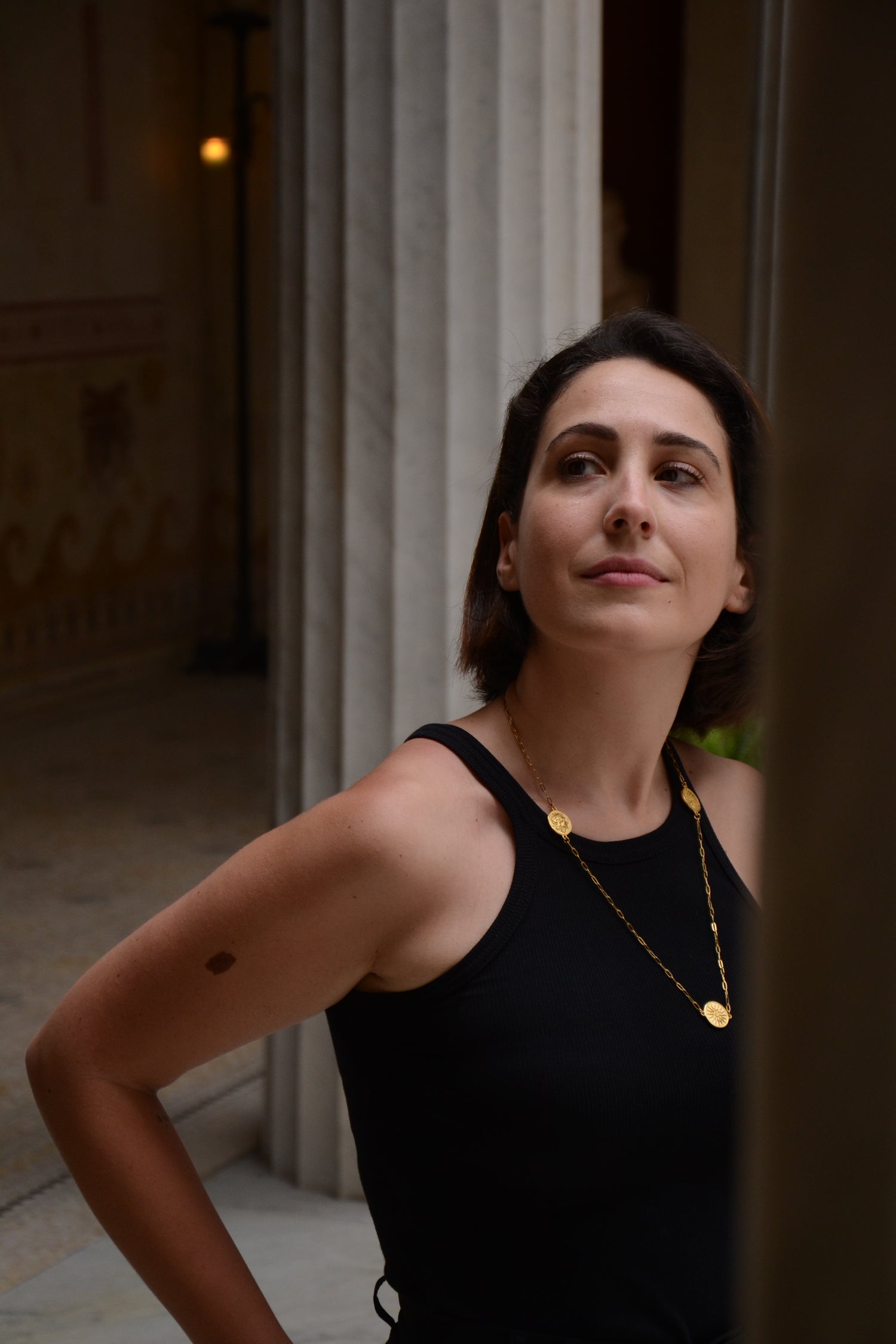 "A little Greek touch"
"I'm going to introduce you to the Greka...and my culture at the same time!"
I'm Athenian - so neither spartan nor very laconic - arrived in France 5 years ago with some family jewels in my suitcases.
My paternal grandfather was a collector of Greek coins and my father loved to see them take life on jewels.
I graduated art history, at first i was oriented in marketing and communication.
A few years later, I took the "plunge" to follow my dream: La Greka.
I have more projects than time to carry them out, but every day I rediscover my main driving force: living Greek-style adventures with you... »
lagreka_official
Find us every day on Instagram to embark on the adventure with us.
Not part of our beautiful community yet?
Don't wait any longer!